Build Your Digital Business on Google Cloud with Bexprt
Professional services
Disaster recovery
Store & protect
Gain actionable insights
Digital workplace
Migrate to cloud
Relational Database Service (RDS) service delivery
Websites & apps
Cloud assessment
Cloud economics & ROI
Google Cloud Well-Architected Reviews
Multi-cloud strategy
Managed services
Applications & tools
Operating Systems
DevSecOps
Managed cloud infrastructure
24×7 multi-cloud operations
Training
Customized workshops
Technology specific training
Vendor-specific training
Free events and roundtables, see Events for latest details
How does Bexprt help start-ups, SMB's & Enterprises?

Bexprt's Cloud SuperPowers
Resilience ◦ Cost Optimization ◦ App Modernization ◦ Data Lakes & Advanced Analytics ◦ Landing Zone
Startups ◦ Google Cloud Sandbox trials on us
How can Bexprt Help startups?
We go the extra mile to ensure your success
Launch right, first time: the key to success
Bexprt can fund your Google Cloud sandbox trials to ensure you achieve the most value and everything you need, before launching to the world
Get in touch
Bexprt & Google Cloud News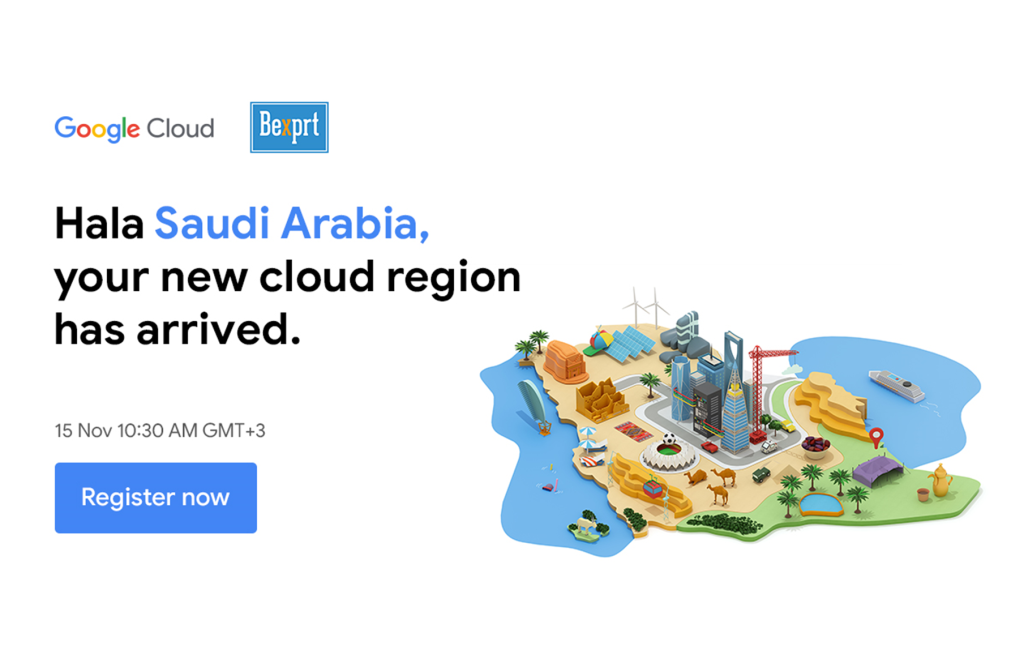 Bexprt: Google Cloud & Saudi Arabia region foundation partner
Bexprt confirms Google Cloud Service Partner status & Foundation Partner at Google Cloud Saudi Arabia Region Launch. "We're delighted to become a new Google Cloud Service Partner, and excited to add this significant capability to our portfolio! Our team of experts in Riyadh are supported by deep experience and Google Cloud knowhow in the UK […]
MORE DETAILS
Bexprt enables organizations to transform and efficiently accelerate their digital transformation journey and how they do business, by empowering their cloud journeys.